The draft bill on the civil partnership of persons of the same sex in Montenegro stipulates that couples will be able to jointly care for the child(children) in question of their partner, if they were to have any.
This draft bill by the working party states that "a partner who is not a parent of a child is obliged to support the children of their partner if they do not have any relatives who are subjected to family law or have no other family members."
This obligation for the partner also exists after the death of the parent of the child, with the partner not having the possibility of adopting, except in situations where the relatives of the child refuses to accept them (in the event that they are a minor) – as reported by Mondo.
Furthermore, in urgent cases, if the child is in immediate danger, the partner has the right to make an urgent decision to take the necessary actions in accordance with the interests of the child and to inform the parent(s) immediately.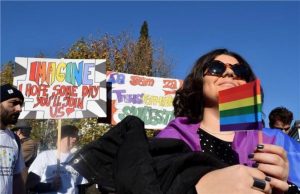 The law will not recognize unregistered same-sex partnerships.
Everyday child-related decisions can be made by a partner along with parental consent, a draft law that should soon be adopted by the government, and then forwarded to the Assembly for adoption. But since this is a draft bill, the text is subjected to change.
The proposed draft law is pleased with the representatives of the Government, but also with the non-governmental organizations involved in the drafting. As in Croatia, the civil partner partnership is performed by a registrar in the presence of witnesses or godparents, and partners can change their last name or add another one.
The future law will not recognize unregistered same-sex partnerships, as is the case with heterosexual extramarital communities.
Source: Crol.hr